If you live in the UK, you might be reading this blog post while contentedly vaping your favourite e-liquid- maybe a tank full of strawberry custard or blackcurrant menthol. You might be sub-ohming using a high powered mod or you may be happily puffing away on your trusty pen style device. Your e-liquid may-or may not- contain nicotine. That's the great thing about vaping- there are so many different variations of vaping products and in the end it all boils down to what gives you the most pleasure because it's your choice, right?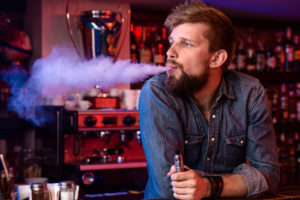 Count yourself lucky that over recent years the UK government has taken a relatively enlightened approach to vaping- they have recognised the potential of e-cigs as a tool for quitting smoking and achieving their target of reducing smoking among adults in England from 15.5% to 12% or less by 2022. However, if you are reading this in Australia, then you are not so fortunate- you might be vaping while reading this, but you will almost certainly be using zero nicotine e-liquid because although vaping is not banned in Australia, using e-liquids that contain nicotine is. It could be a lot worse though; if you are reading this with your e-cig in Singapore, you are running the risk of imprisonment and a heavy fine- since 1st February 2018, all vaping products are illegal to buy, sell or use in Singapore (although cigarettes are still freely available there).
Last October was the first time a UK government public health campaign actively backed e-cigarettes as a way for smokers to quit. Stoptober is the annual campaign run by Public Health England who used TV advertising as part of their effort to encourage smokers to switch to e-cigarettes. This cautious support of e-cigs is encouraging, but typically of UK public health organisations, they only see e-cigs as an aid to quitting smoking; they do not fully understand the enjoyable, recreational nature of vaping.
This misguided attitude was seen in all its glory last week, when the UK parliament's Science and Technology Committee met to hear evidence about electronic cigarettes from a range of selected advisors. Professor Gillian Leng, of the National Institute for Health and Care Excellence (NICE) told the committee of MPs
 "I think that is the distinction between using e-cigarettes as a quitting aid, which you clearly can do…the question is whether it becomes a long-term lifestyle choice. They are being marketed as an interesting, exciting, edgy product that might encourage people to use them in the longer term."
What this statement actually shows is a slow and almost grudging change in attitude – NICE had previously refused to endorse any use of e-cigarettes, but in March this year updated its advice, belatedly acknowledging the potential of e-cigs as a quitting aid.
What public health experts have been so far unable to grasp is the fact that vaping is a recreational activity in its own right which brings its own unique pleasures- this is exactly the reason why it has become so successful. For many people, vaping is a social movement with its own online communities and peer to peer support. In the same way that digital cameras revolutionised photography, electronic cigarettes are a disruptive technology that threatens a lot of vested interests and not just the tobacco industry, as Professor Gerry Stimson of Imperial College, London recognised: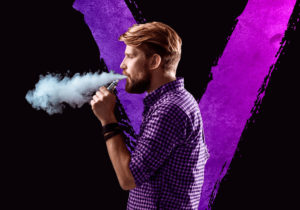 "E-cigarette makers, vaping stores, vaping forums and vapers are the new frontline in helping people switch from smoking. It is an example of public health objectives being delivered without the involvement of public health professionals."
But as well as an opportunity to adopt a new and healthier lifestyle, vaping can also become a hobby that allows users to experiment with flavours and with different types of kit; there's a widespread assumption that e-cigs are only there to help with smoking cessation and that vaping should be a boring, uncomfortable activity so that users stop doing it once they have stopped smoking cigarettes- just like using traditional nicotine replacement patches or gum. For me, this attitude betrays a fundamental misunderstanding of exactly why vaping has become so popular- it is precisely because vaping is such a pleasurable lifestyle choice that makes it less likely that vapers will relapse back into smoking tobacco again.
By making the switch to vaping, most smokers suddenly feel empowered for the first time after so many years of alienation and nagging by the medical community and society in general. They have found their own solution and would prefer to be just left alone to get on with things- perhaps with the help of more experienced vapers who have the necessary understanding and empathy to help them where public health has so often failed them in the past.
Arguably one of the reasons why e-cigarettes are so popular is that they have been a consumer-led revolution, built from the ground up by smokers themselves, with no public funding whatsoever. So if you want to vape with the aim of gradually weaning yourself off nicotine and eventually stopping altogether- that's fine. If you want to continue vaping because you enjoy the flavours or maybe building your own coils and really don't want to stop, then that's fine too. Here in the UK, vapers are free to customise the products they use and are able to continue vaping in a way that suits them. In spite of what many in public health would like to see, vaping has already become a lifestyle choice rather than merely an aid to smoking cessation and for me, this can only be a good thing- it should be celebrated, not discouraged.
Back to Blogs