Full Specifications
Size: 134 x 34.8 x 25.8mm
Output: 9.5W – 13.5W
Output Modes: Variable Wattage
Battery: 3000mah Internal
Resistance limits: 0.6 – 3.5ohm
Coils: 18E or M18
Charging Port:Type-C Port
Adjustable airflow
Material: Zinc & Aluminium Alloy
Includes
Innokin T22 Pro 3000mAh Mod
Innokin T18E Pro 2ml Tank
2 x 1.7 Ohm T18 Coils
USB-C Charging Cable
User Manual
FREE 50ml E-liquid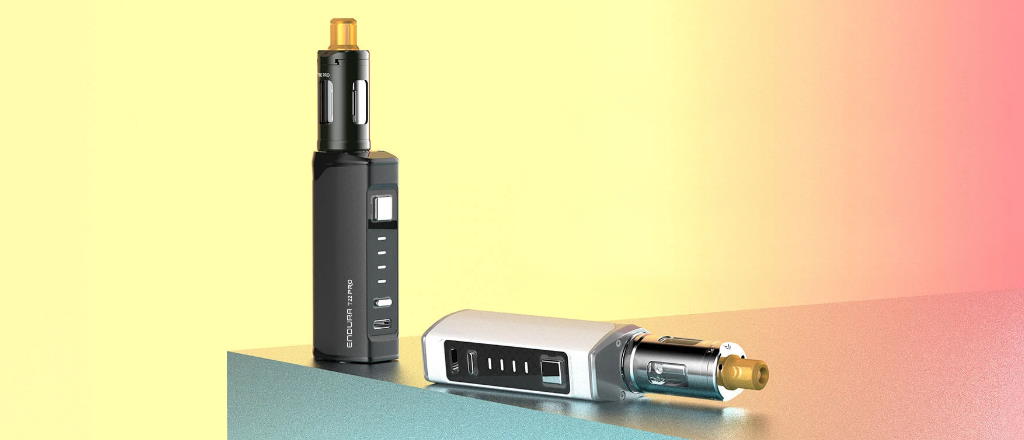 Innokin T22 Pro Kit. Worth it?
The Innokin T22 Pro Kit is powered by a built-in 3000mAh battery. Which is more than enough for the vast majority of vapers to enjoy a full day of vaping without the need to recharge halfway through. Suitable for a Mouth-to-Lung vaping style as it produces a relatively small amount of vapour, at a reasonable power level. It boasts four power settings, starting at 9.5 Watts, working it's way up the ladder in small increments. The full list of power levels is 9.5W, 11W, 12.5W, and 13.5W. Each kit comes complete with the Innokin T18E Pro tank that can hold 2ml of liquid and a T18 Pro 1.7 Ohm coil. The T18E Coil 1.7ohm coils work well at a power level of between 11.5 Watts – 13.5 Watt, which is recommended by the manufacturer.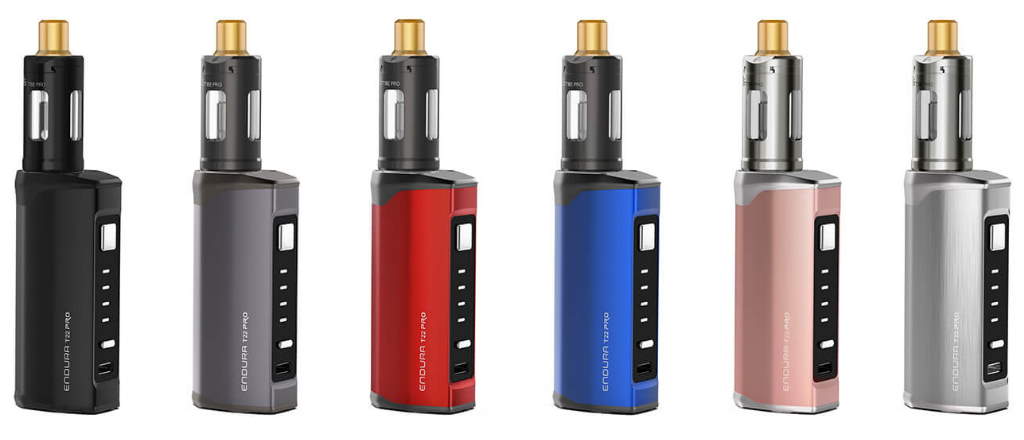 Is the T22 Pro kit easy to use?
Yes. Switching between wattage is controlled at the push of a button, making it easier to find a level of vapour that is best for you. The 3000mAh battery provides a full day of vaping with no charging, it does also have quick charge capabilities so you can be back to vaping as soon as possible. Small and stylish, perfect for any beginner.
Extra Notes
We like Innokin, therefore we stock many of their best products and you can find them there here!
When you've got to know your new Innokin T22 Pro, and need to stock up new coils, you can find them here!
If you're still not sold on the idea of using this particular kit, we understand, and have more options for you to browse, here!