Full Specifications
Size: 140.05 x 54.12 x 29.00mm
Output: 5W-200W (12V Max)
Output Modes: VW, TC, BYPASS, VPC
Battery: 2x 18650 (Not included)
Display: 1.08 Inch, TFT Color Screen
Resistance limits: 0.1 – 3ohm
E-liquid capacity: 2ml
Charging Port:Type-C Port
Adjustable airflow
Operating Temperature: 0℃~45℃
Includes
Geek Vape Legend 2 (L200) Mod
Z 2021 Sub Ohm 2ml Tank
Geekvape Z 0.25 Ohm Mesh Coil
USB Type C Cable
User manual
2x FREE 50ml E-Liquid Shortfills
2x FREE 10ml Nicotine Shots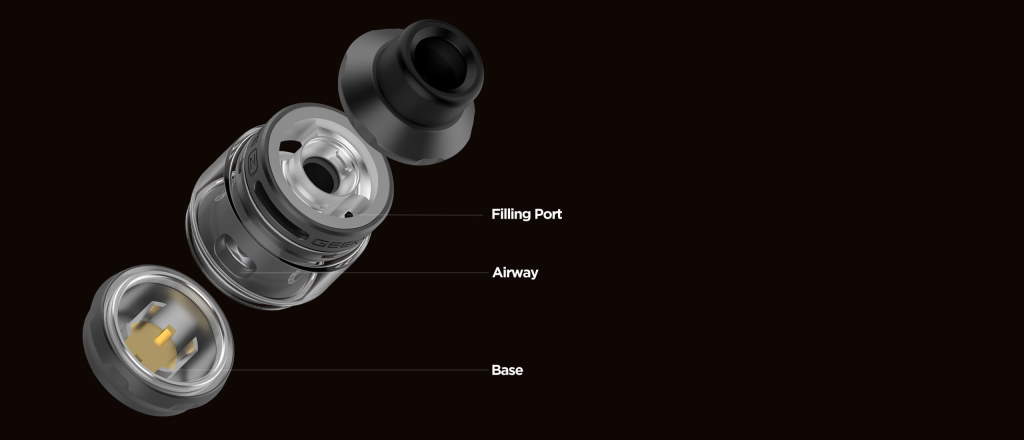 What's in the box?
Comprising of a small list of components it's simple to see exactly what you're getting. In the image below we show all the contents and the box itself. The box contains the awesome L200 Mod and the Geekvape Z Sub-ohm Tank. The kit also very generously contains two coils, the first is a 0.2ohm Z Coil already installed in the tank. The second coil is a 0.25ohm Z Coil that is in the box. There are some spare parts, a replacement glass, a user manual, and a Type-C USB Charging cable.
How good is the Aegis Legend 2 Kit?
It truly is a top quality kit, and for many reasons! Combining a great flavour production capability with epic vapour production, we really shouldn't need to say more, but we will anyway! The Aegis Legend 2 Kit by Geekvape is perfectly compatible with the Geek vape Z Coils you know and love that are currently available, which is a nice customer-centric touch. A nice touch of this mod is that it uses USB Type-C Charging. This is to keep your kit out of action for less time than ever before! The airflow is very pliable, it allows you to change from wide, fully open-air holes to closed holes.
How does the Legend 2 look and feel?
The mod is comfortable in the hand, using an ergonomically designed grip that should fit most people's hands just fine. The big thing about this next-gen vape kit is that it's 30% lighter than the original kit, its predecessor. Amazingly, it has retained the much-coveted features of a waterproof, dustproof and shockproof protected system.
Is the Aegis Legend 2 easy to use?
An underrated feature amongst new vape kits is the screen, the Geekvape Aegis Legend 2 Kit has come out featuring a 1.08-inch screen that's easy to read. The Geekvape Aegis Legend 2 Kit comes paired with the Z 2021tank. Featuring top filling with a new, wider juice port – refilling is quicker and also cleaner, it holds up to 2ml of e-liquid. Boasts adjustable top airflow, which has been designed to be leakproof.
Is the Aegis Legend 2 powerful?
Regarding actual vape performance, It uses dual 18650 batteries (not included) for a combination of long battery life without compromising on power, it is a high powered kit. Delivering between 5 – 200w of power, and as such, has the capability of being a very powerful kit that wouldn't be best suited for total beginners, A moderately knowledgeable vaper would appreciate the number of features far more. It also caters to the very advanced users through the offering of many different output modes of use, such as:
Variable Wattage mode, which gives you direct control over power output, in wattage terms, to your customized and preferred level.
Temperature Control mode, this is mode gives you the option to vape at a particular temperature, rather than at a particular wattage.
Bypass mode, this mode is only for advanced users with the proper knowledge of ohms law, some basic electrical knowledge, and knowledge of battery safety. It draws the maximum power from both of your 18650 batteries. Giving you the strongest vape, regardless of your coil's parameters.
Variable Power Curve, which allows you to select several wattage output levels that the device will target in a linear fashion. It hits one target after the other in a curved shape.
Extra Notes
Yes, The Geekvape Aegis Legend 2 Kit is the next generation of the original Ageis Legend. Using the Z mesh coils featuring a mesh build for increased flavour and vapour production. The Legend 2 kit comes with a 0.2 ohm and 0.25ohm mesh coil.
We love GeekVape, therefore we stock many of their best products and you can find them there here!
When you've got to know your new Legend 2 Kit, and need to stock up new coils, you can find them here!
If you're still not sold on the idea of using this particular kit, we understand, and have more options for you to browse, here!