Battery Capacity:1500mah / Bypass OutputCompact 11.77cm*1.97cm dimensions allow you to slide the PockeX into literally any pocket, bag or enclosure. The PockeX is one of the shortest tube shaped pocket AIO's offering superb flavour and dense vapour production. 1*PockeX AIO (0.6Ω Atomizer Pre-installed), 1* Replacement Atomizer(1.2Ω), 1* Micro-USB Cable, 1* User Manual, 1* Warranty Card
The lights on this Aspire PockeX Kit model indicate various levels of charge. If you see a blue light, the device is at more than 30% charge. When you see an orange light, this means there is below 30% charge and that it's time to find a power source! If the battery is being charged then the light will turn red to indicate that charging is in progress.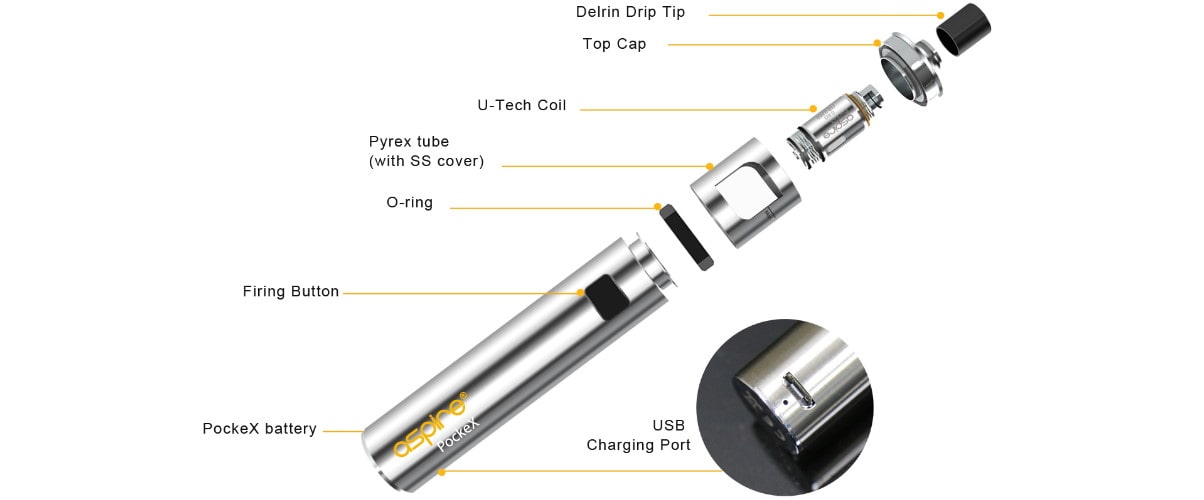 The Aspire PockeX Kit uses immaculate coils, which we stock here. They use 'U Technology', which basically means the vapour travel in a U shape, passing the coils twice before being inhaled, which improves vapour quality.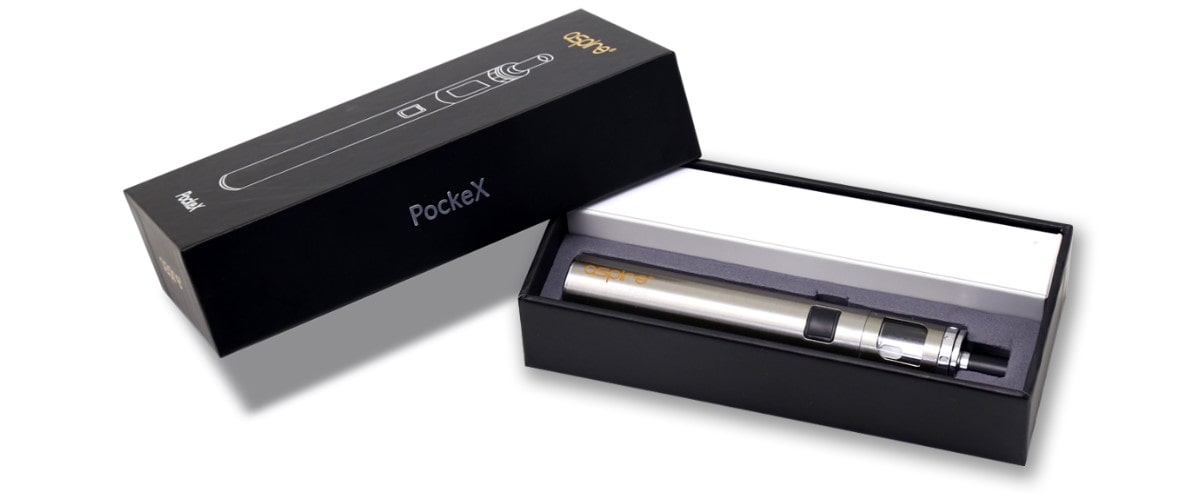 The PockeX introduces top-filling in an innovative new way. The Atomizer screws into the top cap instead of the tank bottom. This allows you to replace the atomizer without draining E-Liquid from the tank. PockeX's top fill design allows you to drip, drop or pour E-liquid into the 2ML tank.
PockeX Top-Fill Instructions:
1. Unscrew and remove the top cap
2. Squirt your favourite E-Liquid into the tank ( Do not exceed the Max line when filling)
3. Screw the top cap to the PockeX tank
Important: When using the atomizer for the first time, make sure to let the E-liquid wick until the cotton is fully saturated before firing. This should take around 2-3 minutes according to E-Liquid thickness. This will ensure your atomizer does not burn out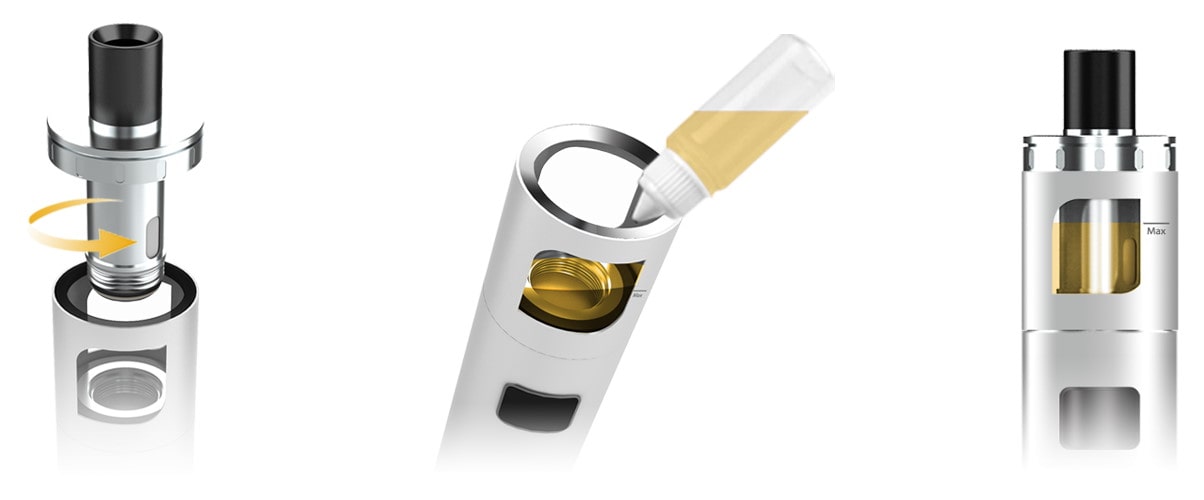 The PockeX utilizes our U-tech coil technology, specially designed to ensure a better vaping experience. There are 2 coil resistances to further satisfy your vaping preferences. The 0.6ohm 316L stainless steel coil is good for both flavour and vapour production, while the 1.2ohm Kanthal coil is a perfect choice if you prefer high nicotine e-liquid. They come in packs of 5, in three different resistances: