Full Specifications
Coils: Nord Coils
Size: 18mm x 18mm x 145mm
Weight: 88.3 grams
Output: 9W-30W (2V – 4V)
Output Modes: Variable Wattage
Battery: 1300mah Internal Battery
Display: LED Power Indicator
Resistance limits: 0.5ohm – 3ohm
E-liquid capacity: 2ml
Utilizes Nord Coils
Charging Port: Type-C Port
Adjustable airflow
Charging Current: 0.75A (Max)
Includes
SMOK Stick N18 Device (2ml)
Z 2021 Sub Ohm 2ml Tank
Nord Mesh 0.6ohm Coil
Nord Regular 1.4ohm Coil
USB Type-C Cable
User manual
2x FREE 50ml E-Liquid Shortfills
2x FREE 10ml Nicotine Shots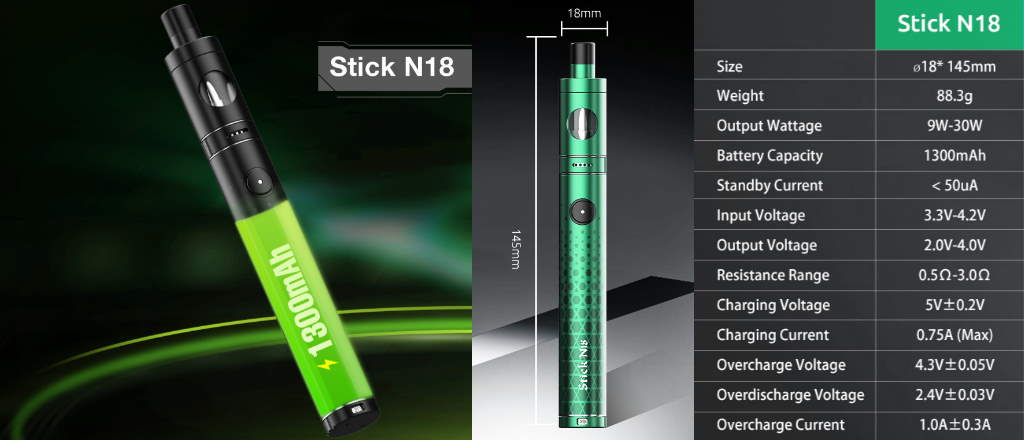 What's in the box?
Inside the very well aesthetically designed box is your new favourite piece. The Stick N18 Device. Along with it you'll find brand a new Nord Mesh 0.6ohm Coil, and a Nord Regular 1.4ohm Coil. No kit is complete without a complementary Type-C USB charging cable and manual though! So they're in there too.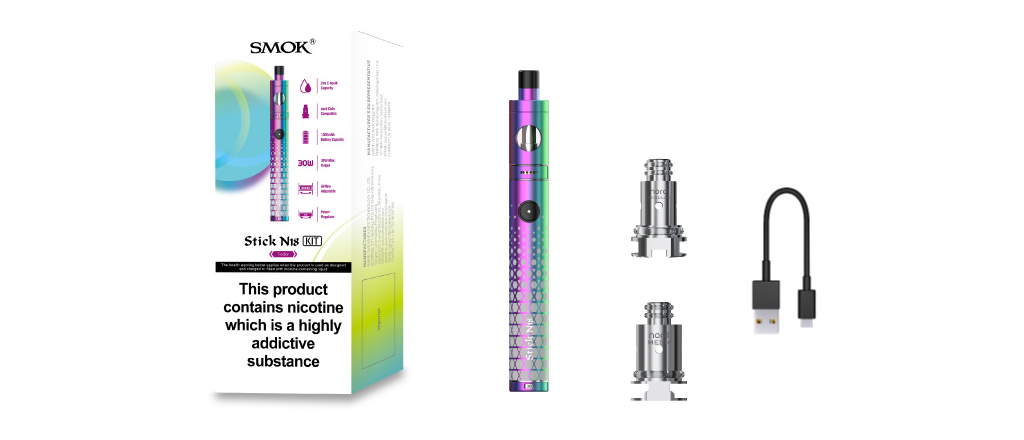 How good is the Stick N18 Kit?
For a beginner Vaper or a first-time vaper, this kit is what you want. The power selector is more than capable of adjusting to the vaping experience you're experimenting with. The internal 1300mah battery offers solid battery life for the power levels you will be vaping at. Adjusting the airflow is easy, simply turn the dial to your preferred level of air intake. All in all, this is a perfect option for someone looking for a low maintenance, easy going vaping experience. The safety features of this thing are also something to behold, there are many protections. Such as:
It has an 8-second cut-off, to prevent accidentally firing the device for too long
Low voltage protection
Lithium battery protection
Short circuit protection
Reliable atomizer recognition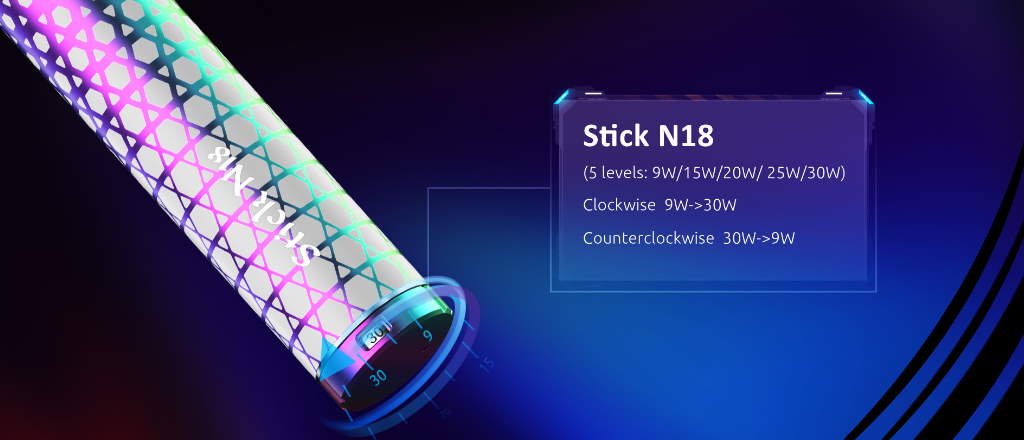 How does the SMOK Stick N18 look and feel?
Stainless steel construction is always welcome, due to its classic look, easy cleaning, and comfort in the hand. Ergonomics were a big focus during the creation of this device. And it looks pristine too! The matte finish on the paintwork and the lavishly patterned overlay intertwine in a wonderful way.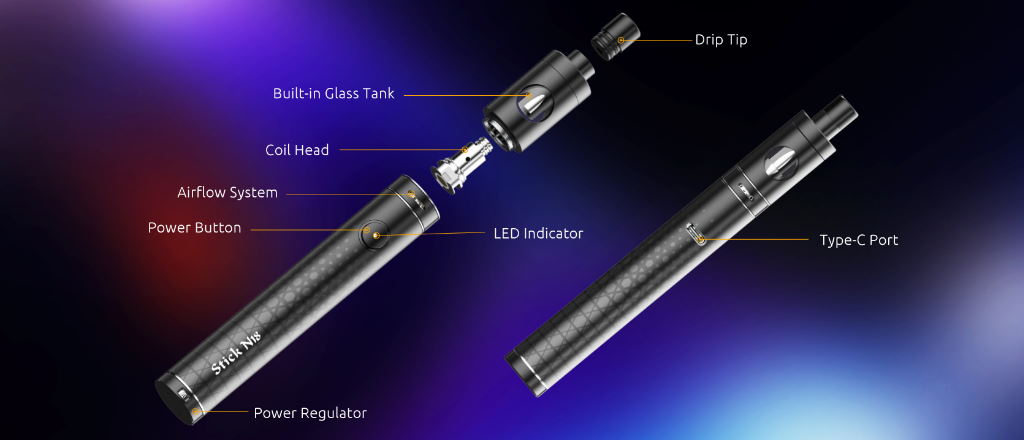 Is the SMOK Stick N18 easy to use?
The best quality of this kit is the ease of use, for many reasons! By creating a device with no buttons, which are replaced by a twisting power selector located at the bottom of the device, it is possibly one of the most simple devices to use out there. Fully functioning USB Type-C Charging will allow easy, quick charging for the device. This is to keep your kit out of action for less time than ever before! The airflow is very pliable, it allows you to change from wide, fully open-air holes to closed holes. The 9 – 30 watt output is perfect for a nice and easy vaping setup with any basic e-liquid. You can say goodbye to complicated displays with random jargon numbers all over the place, as this mod did away with a screen altogether! The screen is replaced by a simple LED light that will show as:
No light when the device is turned off, or out of battery
Red when you're below 30% battery life
Orange when you're between 30% and 70% battery life
Green when you're above 70% battery life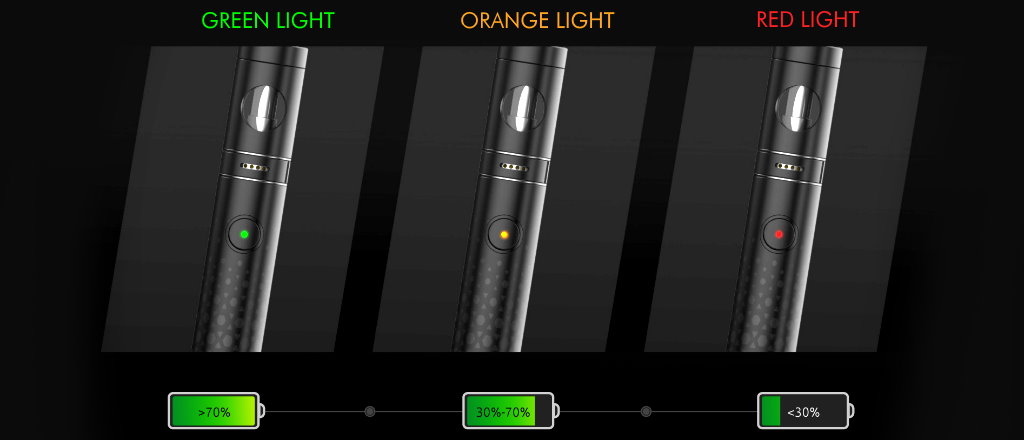 Is the Stick N18 Kit worth trying?
New vapers are absolutely perfect for this particular kit, due to it being so simple, easy to use, easy to maintain, and the relatively low expense of it. It beats many of the older kits out there because of its simple display. The display is just an LED light that shows how much battery life is left in it. And the lack of options is actually a benefit, because there is only one dial for power, and you'll never likely need to change it once you've got it set to a level you like the feel of.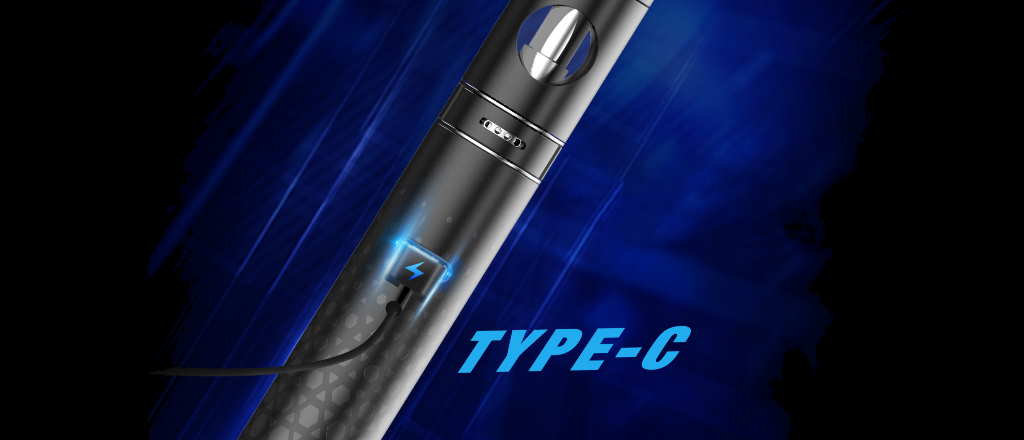 Extra Notes
We adore SMOK, therefore we stock many of their best products and you can find them there here!
When you've got to know your new N18, and need to stock up new coils, you can find them here!
If you're still not sold on the idea of using this particular kit, we understand, and have more options for you to browse, here!