I Love Taffy by Mad Hatter Juice E-Liquid (3 x 10ml)
Sweet and fruity peach taffy with a generous helping of fresh cream.
70/30 VG/PG – 3 x 10ml TPD Compliant Bottles.
If you like sweet flavoured e-liquids, similar flavours are available here.
About Mad Hatter Juice
Founded in Los Angeles, California, Mad Hatter Juice is a gourmet e-liquid company known for flavors I Love Donuts, I Love Cookies and many more!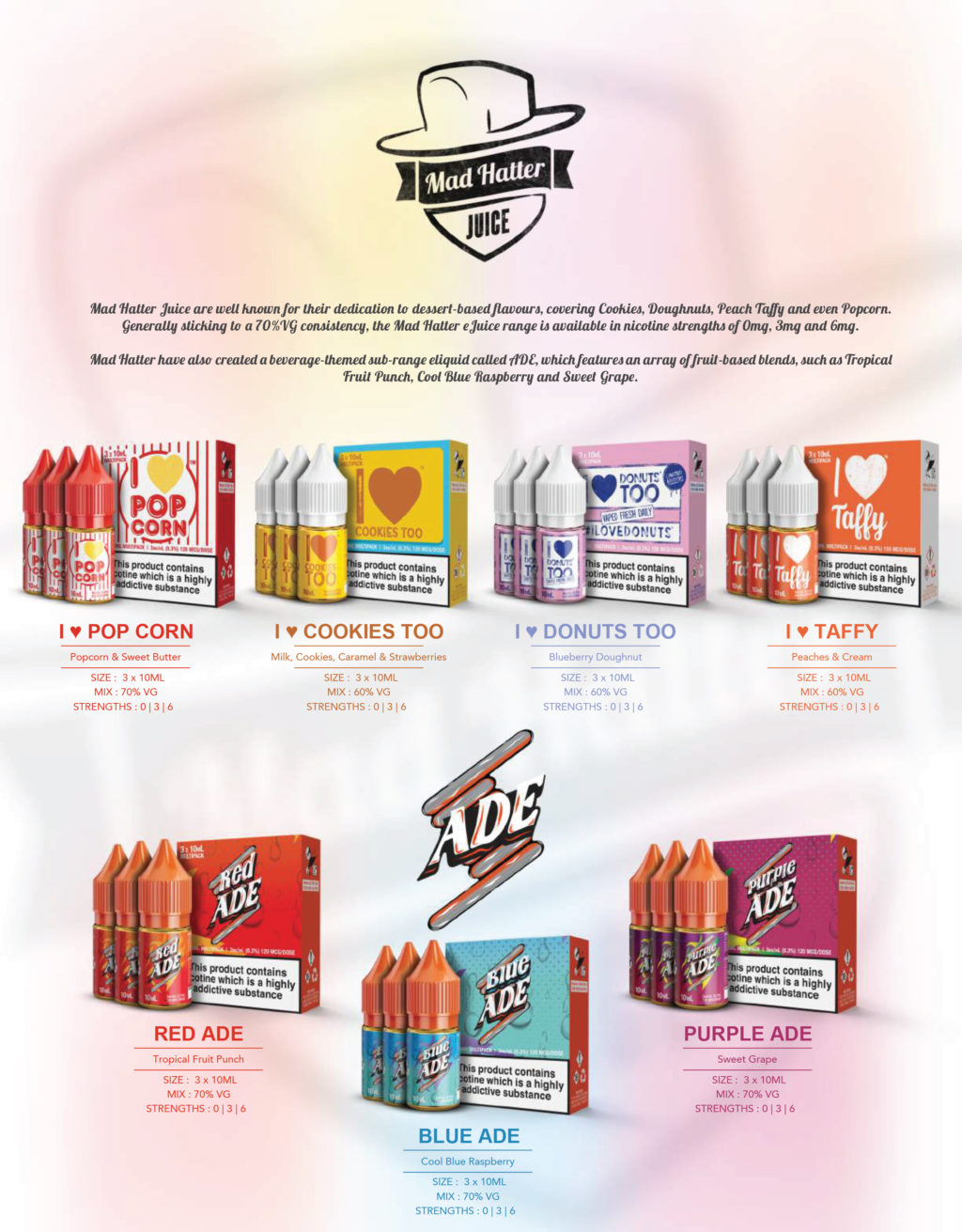 ---
Latest Reviews for I Love Taffy by Mad Hatter Juice E-Liquid (3 x 10ml)
---
No Reviews yet - why not be the first