Full Specifications
Size: 23.2 × 14.3 × 105mm
Output: 3.6V
Maximum Wattage Output: 9W
Battery: 500mAh internal battery (not rechargeable)
Standard resistance: 1.40-1.50ohm
Puffs: ≥575 Puffs
E-liquid capacity: Pre-refilled juice
Nicotine mg: 10mg or 20mg Nic Salts
Includes
1 x GeekVape GEEK BAR Disposable Pod Device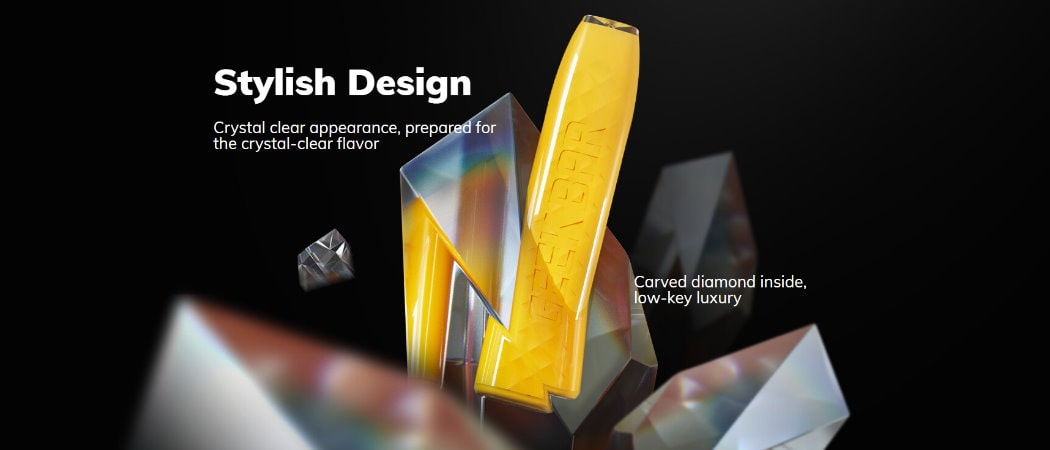 The GeekVape GEEK BAR Disposable Pod Device is a disposable device, intended to allow you a simple life. When you have finished the prefilled e-liquid and the precharged internal battery you can dispose of the kit and get another one. It vapes well as a mouth-to-lung kit.
The luxurious design is the first sign that this device is of high quality. The elegantly crafted body is produced using a modern injection mould system, ensuring excellent quality every time. The embossed lettering running up the front is wonderfully pristine and offers a tactilely pleasurable experience. The vibrant colour reflects the exquisitely prepared flavour profile within, so your flavour and style senses are intertwined in both an olfactory and a visually and stimulating vaping session for the lifetime of the GeekVape GEEK BAR Disposable Pod Device.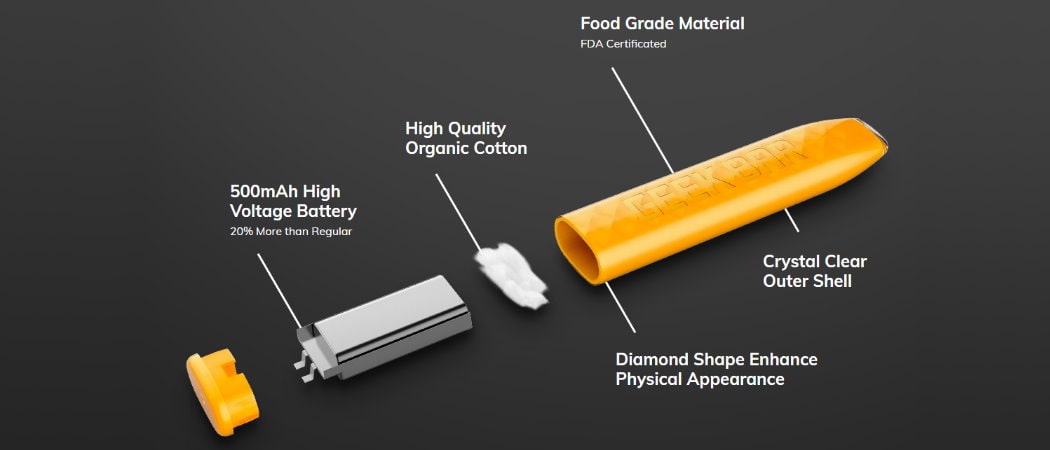 There is no need for you to study this diagram, you can ignore it and move on with your day. Because when you receive your kit it requires zero maintenance or preparation. Just grab and go. No filling, no charging, no coils, no nothing. And when you've used up the liquid and battery life that comes with it you should dispose of it and grab another. Refilling, re-wicking, and recharging is not intended for this device, it is disposable.
We stock a wide variety of versions of this kit, all with different flavours. Such as:
Sweet Strawberry
Mango Ice
Watermelon Ice
Menthol
Lemonade
Blueberry Bubblegum
Lychee Ice
Banana Ice
Peach Ice
Strawberry Ice Cream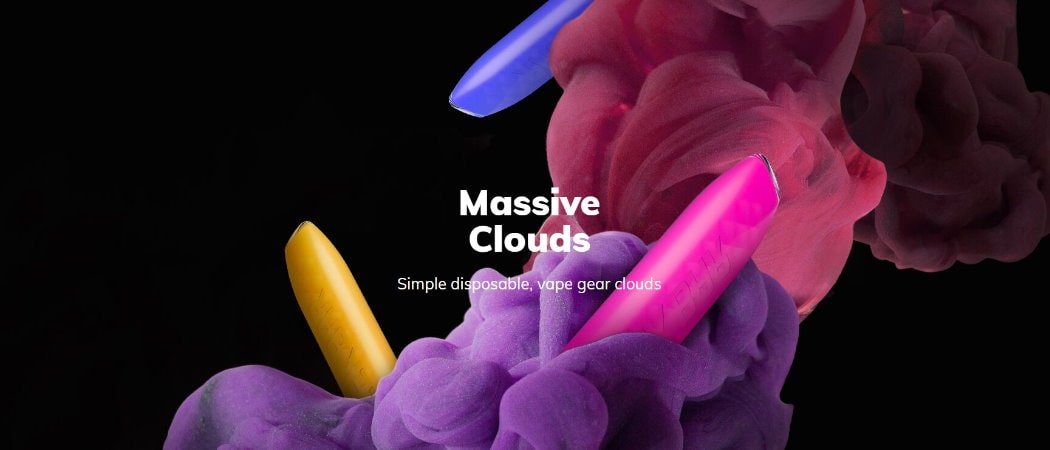 Extra Notes
We love GeekVape, therefore we stock many of their best products and you can find them there here!
If you're still not sold on the idea of using this particular kit, we understand, and have more options for you to browse, here!