Candy Punch by Element FAR E Liquid 10ml
FAR Candy Punch premium e-liquid is bursting with sweet and colourful rainbow drops, a flavour that is sure to take you right back to your childhood memories of glass jars in sweetshops. This is a wonderfully delicious sweet flavour which will shower your palate with those gorgeous juicy rainbow colours. With their attractive street art graffiti packaging, FAR by Elements is a new e-liquid range, American made and carefully crafted by the world famous manufacturer of Element E-Liquids in Florida USA.
75/25 VG/PG – 10ml TPD Compliant Bottles.
About Element E Liquids
Element e-Liquids strives to maintain the integrity and purity of American-made e-liquid. With a broad range of unique blends and tasty basics as well as our Dripper series, Element has something for every vaper. We stand behind our brand and are constantly perfecting our formula to ensure that our customers are continually coming back for more.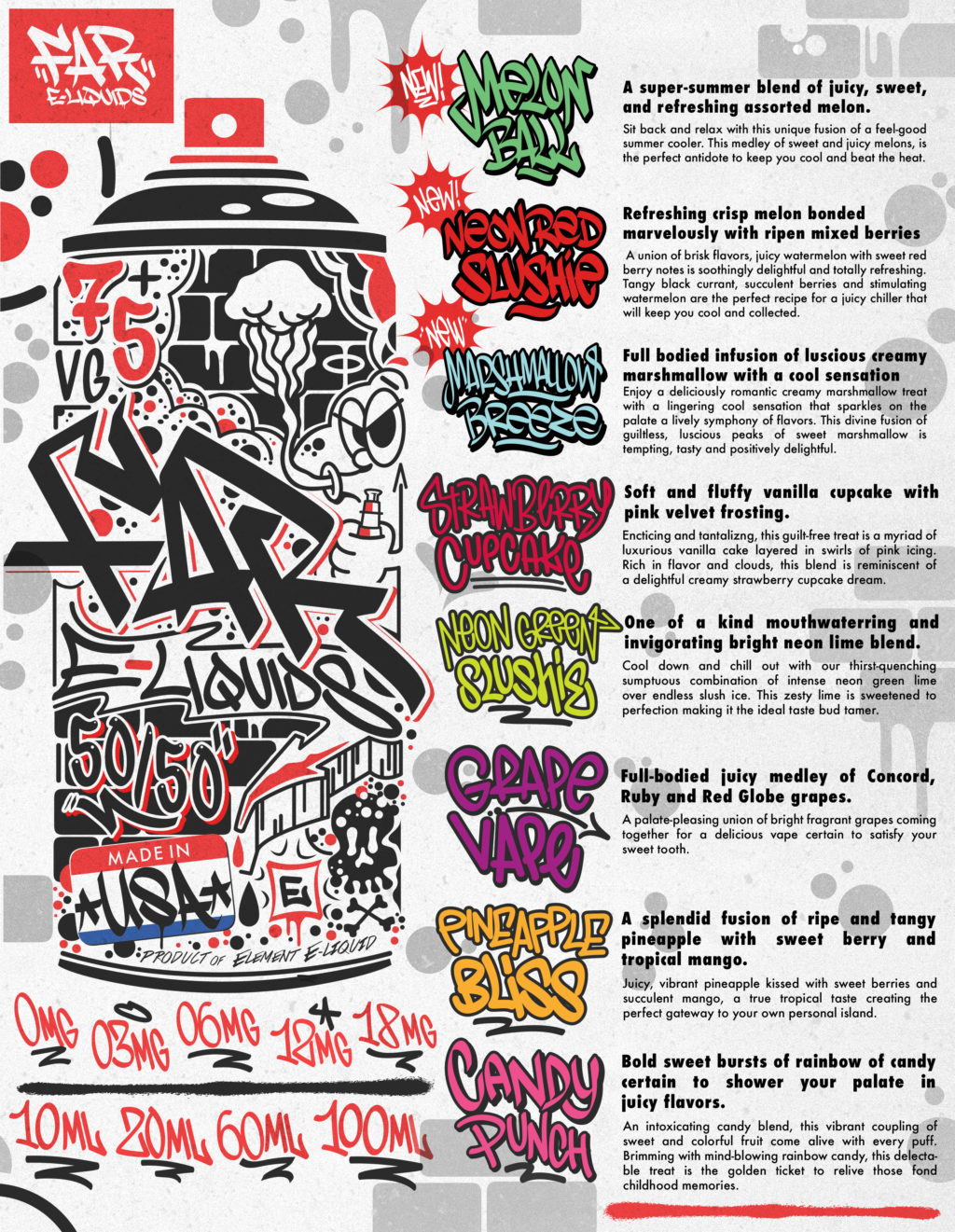 ---
Latest Reviews for Candy Punch by Element FAR E Liquid 10ml
---
No Reviews yet - why not be the first