Big Belly Jelly by Charlie's Chalk Dust E Liquid 10ml
Blueberry and Watermelon Jelly Bean E Juice.
70/30 VG/PG – 10ml TPD Compliant Bottles.
If you like this flavour you may also like e liquid from this range.
About Charlie's Chalk Dust
Residing in sunny Orange County in California, Charlie's Chalk Dust have been created from long-forgotten recipes found in an old, old diary from 1923 (allegedly).
With two refill ranges to choose from; Black and White, all of their e-liquids at 60% VG and above, Charlie's Chalk Dust e-liquids are a verifiably smooth vape, with some tasty and unique flavours to boot.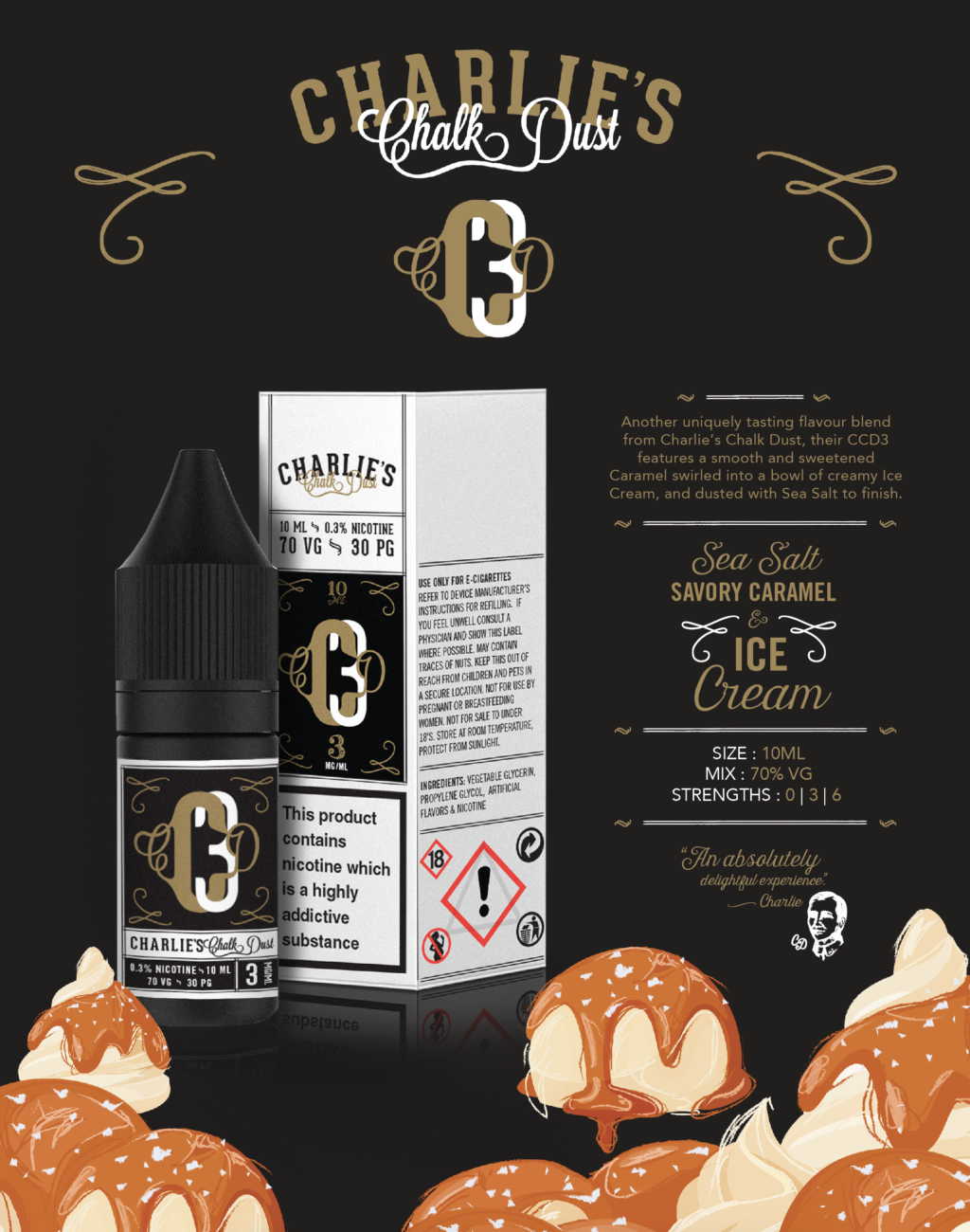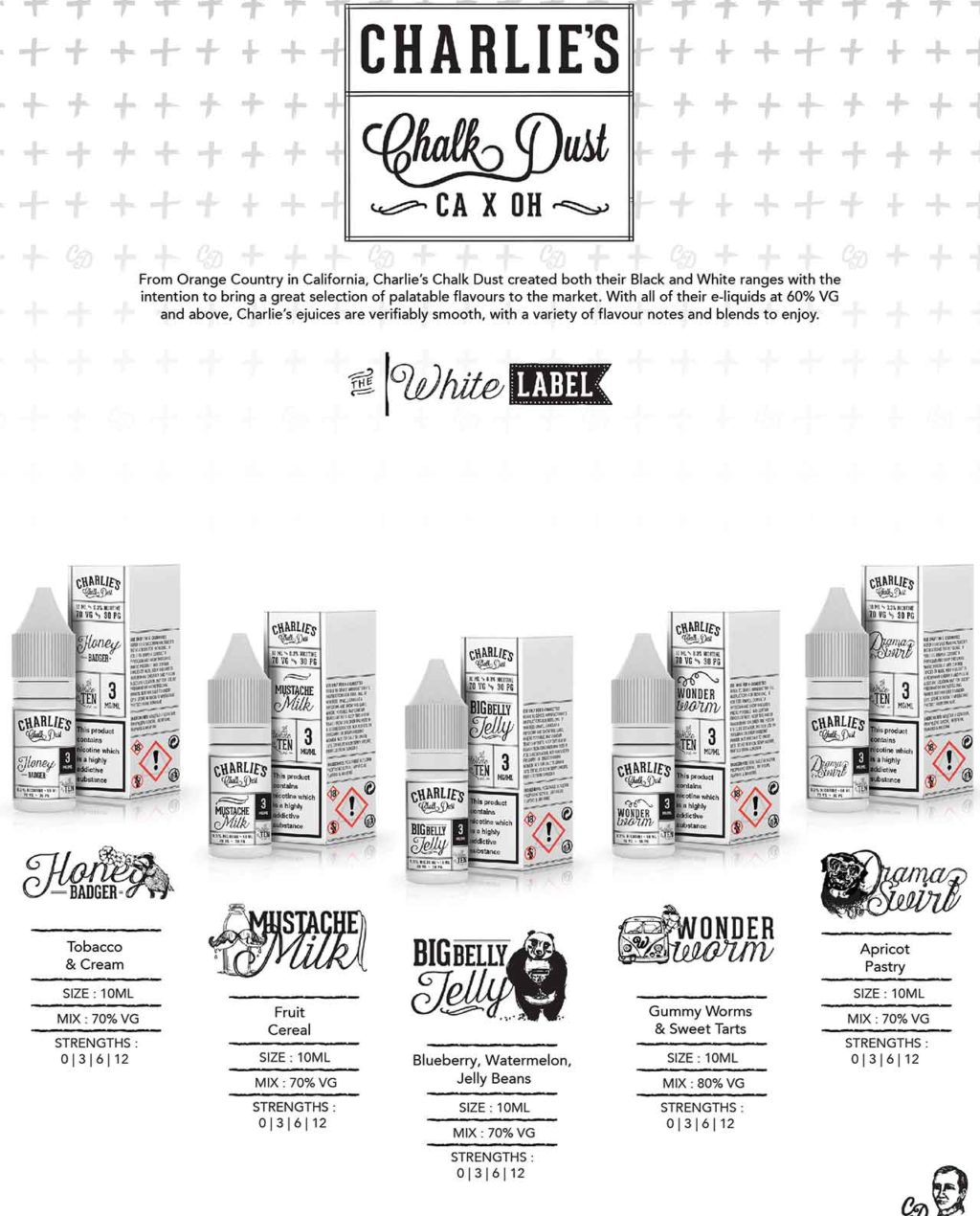 ---
Latest Reviews for Big Belly Jelly by Charlie's Chalk Dust E Liquid 10ml
---
No Reviews yet - why not be the first