Baie Creme by The Lost Fog Collection, Cosmic Fog E Liquid 10ml
A creamy blend of passion fruit, berries and sweet honey.
70/30 VG/PG – 10ml TPD Compliant Bottles.
If you like this flavour you may also like e liquid from this range.
About Cosmic Fog Vapors
Founded in sunny Orange County California…Cosmic Fog Vapors was created with a mission:  To craft only the most unique, thoroughly tested, highest quality e-liquids the vaping world has ever seen.
The Lost Fog Collection was Cosmic Fog's original high VG range, before they brought all of their E Juices to a 70% VG mix.
Each flavor should be a new, exciting experience for every user, and given the amount of time that goes into every blend, it will be.  Cosmic Fog Vapors spends an average of 7-10 months on EACH FLAVOR, combining their experience in the culinary world and dedicated research to craft every blend into a unique user experience.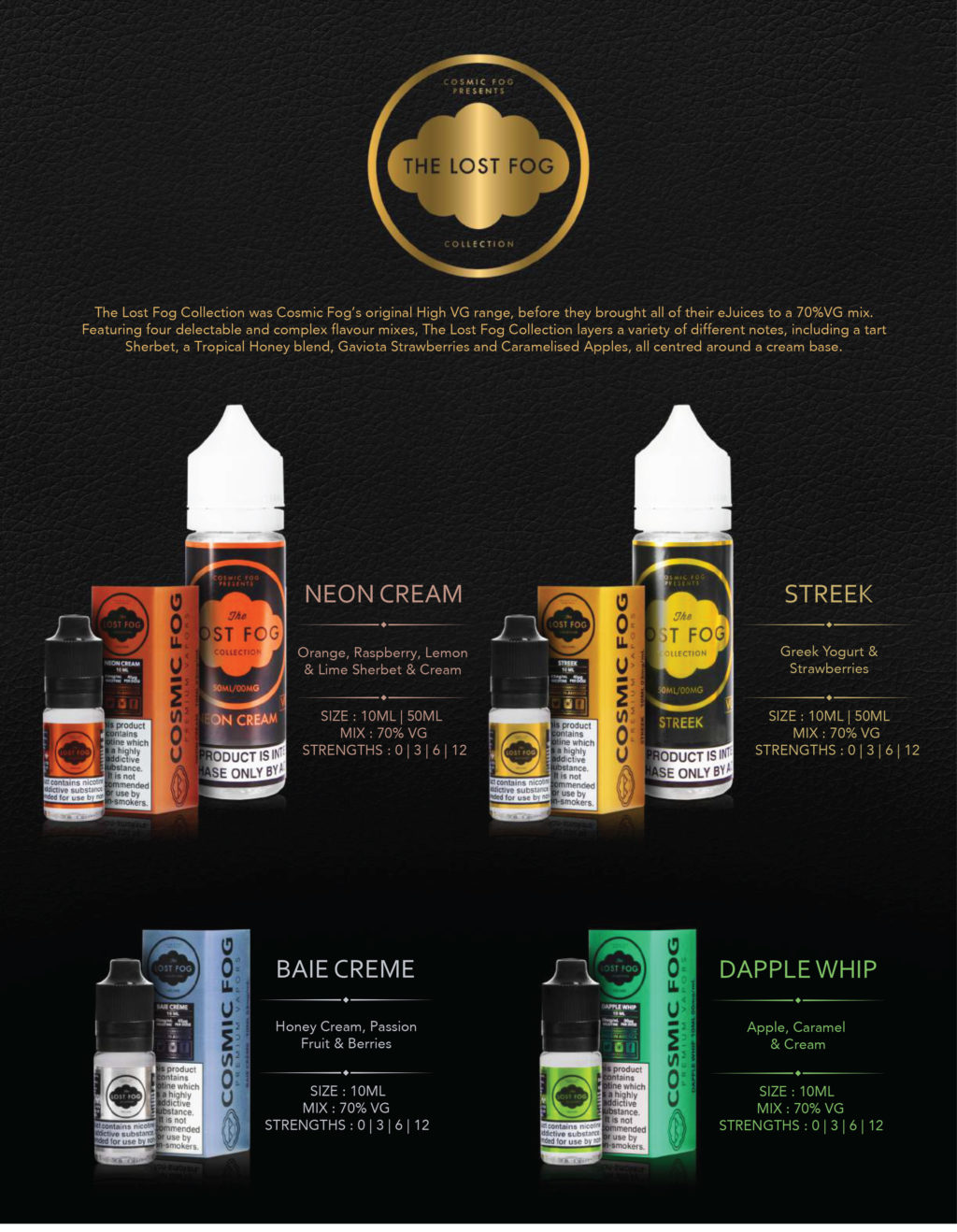 ---
Latest Reviews for Baie Creme by The Lost Fog Collection, Cosmic Fog E Liquid 10ml
---
No Reviews yet - why not be the first