Astro High VG by Space Jam E Liquid 10ml
An apple, strawberry and peach flavour E juice.
70/30 VG/PG – 10ml TPD Compliant Bottles.
If you like this flavour you may also like e liquid from this range.
About Space Jam
Space Jam E-Liquid was brought to Earth in 2012 to provide human vapers with a superior e-liquid and a better overall vaping experience.
At the time, the vaping industry on Earth was in its fledgling stages, and the vaping community was just beginning to multiply.
The arrival of Space Jam took the industry by storm, effectively changing vaping forever.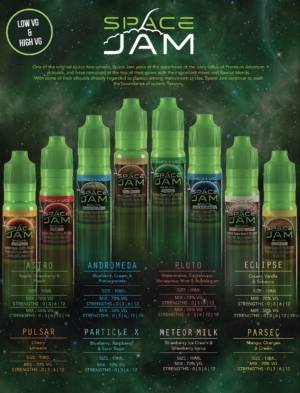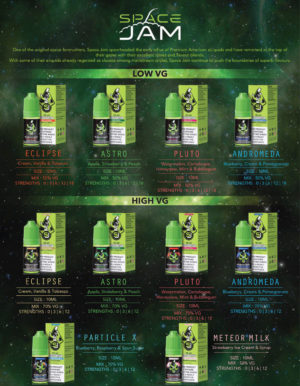 ---
Latest Reviews for Astro High VG by Space Jam E Liquid 10ml
---
No Reviews yet - why not be the first